Aviation Studies - Airports
Airports are the crux of the Aviation industry – where all the magic happens. Airports have considerably evolved overtime through significant leaps and advancements in operations, technology and more. Dubai, specifically, runs one of the busiest airports in the world, with nearly 2,000 flights passing by every day. The industry is on the lookout for skilled professionals who are always on their feet and well-equipped with the right knowledge to make a mark in the industry.
The perfect time to take advantage of the booming aviation industry is now! Airports are always on the lookout for qualified staff as the industry is continually expanding. Through our Aviation Studies Airports course, you will gain hands-on experience with our expert industry partners and also learn about the functioning and operations of an airport.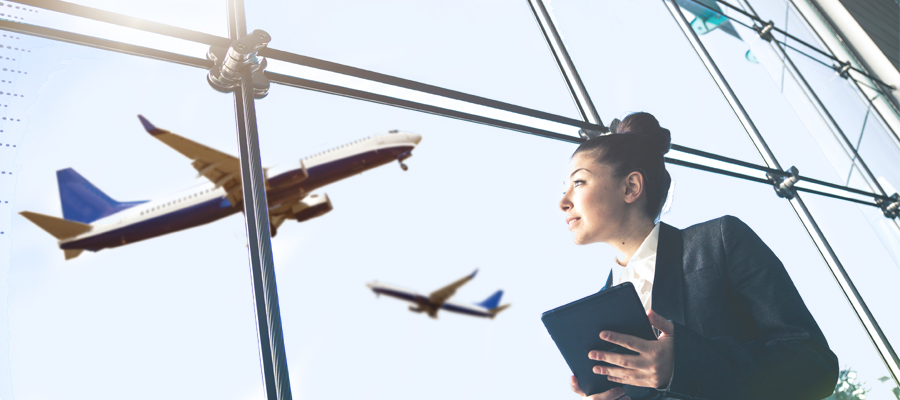 Start date: March 2018
Duration: Depending on the type of certification:

Certificate – 5 days
Professional Diploma 3 months
Advanced Professional 6 months

Delivery: Taught modules 30%, Group project 20%, On-job attachment, research, and projects 50%
Qualification – Advanced Professional Diploma.
Airports and City Relation
Airports are central to the success of cities, and in many ways, cities also play a pivotal role in the success of Airports. This duality and understanding are critical to Airport development. Through this module, we aim to elucidate this relationship and use that knowledge as a basis for all Airport related studies.
Airports Planning and Build
Through this module, you will learn about all the major components required for the conceptual planning of an airport leading to its construction and build.
Airport Operation
Through this module, you will learn the elements that occur behind the operations of an efficient airport.
Airport Technology
Through this module, you will learn about the advancement of technology within the airport industry that is part of daily operations.
Who Should Attend
The courses are suitable for both industry incumbents looking for a career upgrade and advancement. The certificate courses are ideal for new aspirants to Aviation.
This course covers a vast area of expertise related to airport and airline management. The courses are geared to provide you with a strong foothold in the Aviation industry.
Disclaimer
Keeping our courses up-to-date and current requires constant alignment with the realities of the business.
As a result, changes are might be implemented due to business dynamics or due to research developments, legislation changes or for a variety of other reasons. Changes may also be designed to improve the student's learning experience. We take feedback from students, external examiners, accreditation bodies and our industry advisory panel very seriously.
Therefore, all modules are subject to change based on the above.